細路仔 (sai3 lou6 zai2) means children.

Why Little Explorers Cantonese?
Children learn best when they are engaged in playful ways. That's why you will find we make our classes a joyful learning experience. We will sing, tell stories, draw and engage in a variety of fun activities, all in Cantonese. Our program always has the children first in our minds. Our songs, stories and lessons consider the child's developmental stages and different learning styles. Our talented team of creators plans and creates our own curriculum for the children.
Our mission is to develop and nurture a love for the Cantonese language and culture by connecting it to fun memories. We understand that Cantonese classes and resources may be hard to find for some communities. That's why our classes are online and on demand to make Cantonese learning accessible to all. With on demand, you are free to enjoy the lessons at any time and as many times as you like.
How It Works
Once enrolled into a course, you will have unlimited access to all the lessons and resources. Your family has the power to schedule these lessons at a time that your child is most focused. There is no rush to other commitments. You are in control. You can also choose which components of the course you want to complete. We understand that not every family learning goals include reading and writing. These are scheduled at the end of our lessons so that you can conveniently stop the lesson after the activity or craft.
We will build your child's Cantonese listening skills and help expand their vocabulary. Since these are pre-recorded lessons, you can re-watch or repeat certain parts of the lessons to build a stronger understanding. We want your child to learn the language without feeling like they are in a language classroom. We will sing songs, tell stories, do activities and crafts that engages their minds, and explore their creativity through art. We want your child to have fun and request for more Cantonese lessons!
MEET OUR TEAM OF EDUCATORS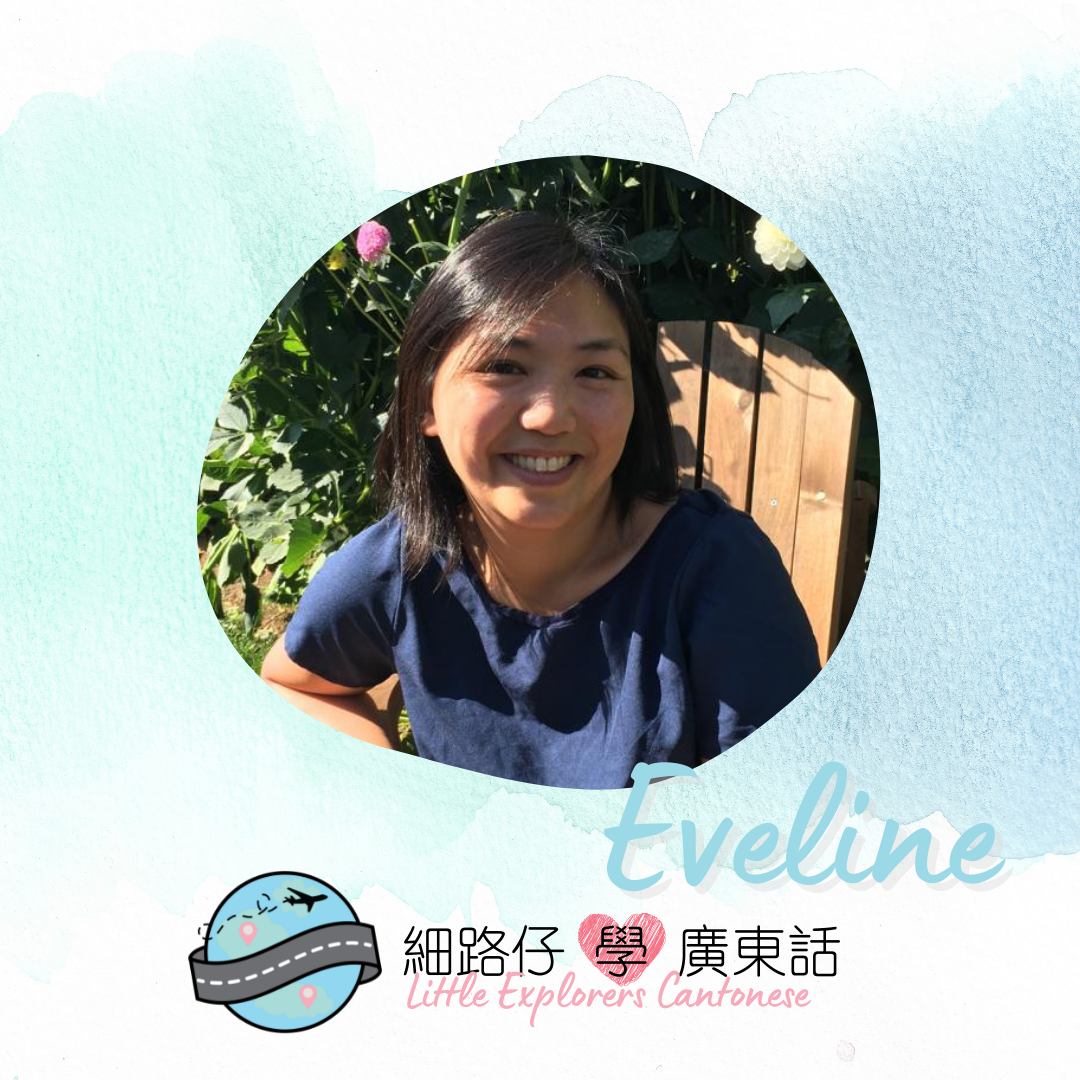 Eveline 老師
Rhythm 'N' Rhyme

Eveline has a Masters in Educational Technology, B.Ed (curriculum & instruction), and B.A. (major in English). She is a certified teacher for BC and Ontario. She is trained in piano, and was involved in concert band, jazz band, choir and vocal jazz once upon a time. She taught Choir for Grades 10-12 while teaching English at the international high schools. Currently, she runs Rhythm 'N' Rhyme and teaches conversation classes, facilitates online reading clubs, and is involved in many Cantonese community building projects.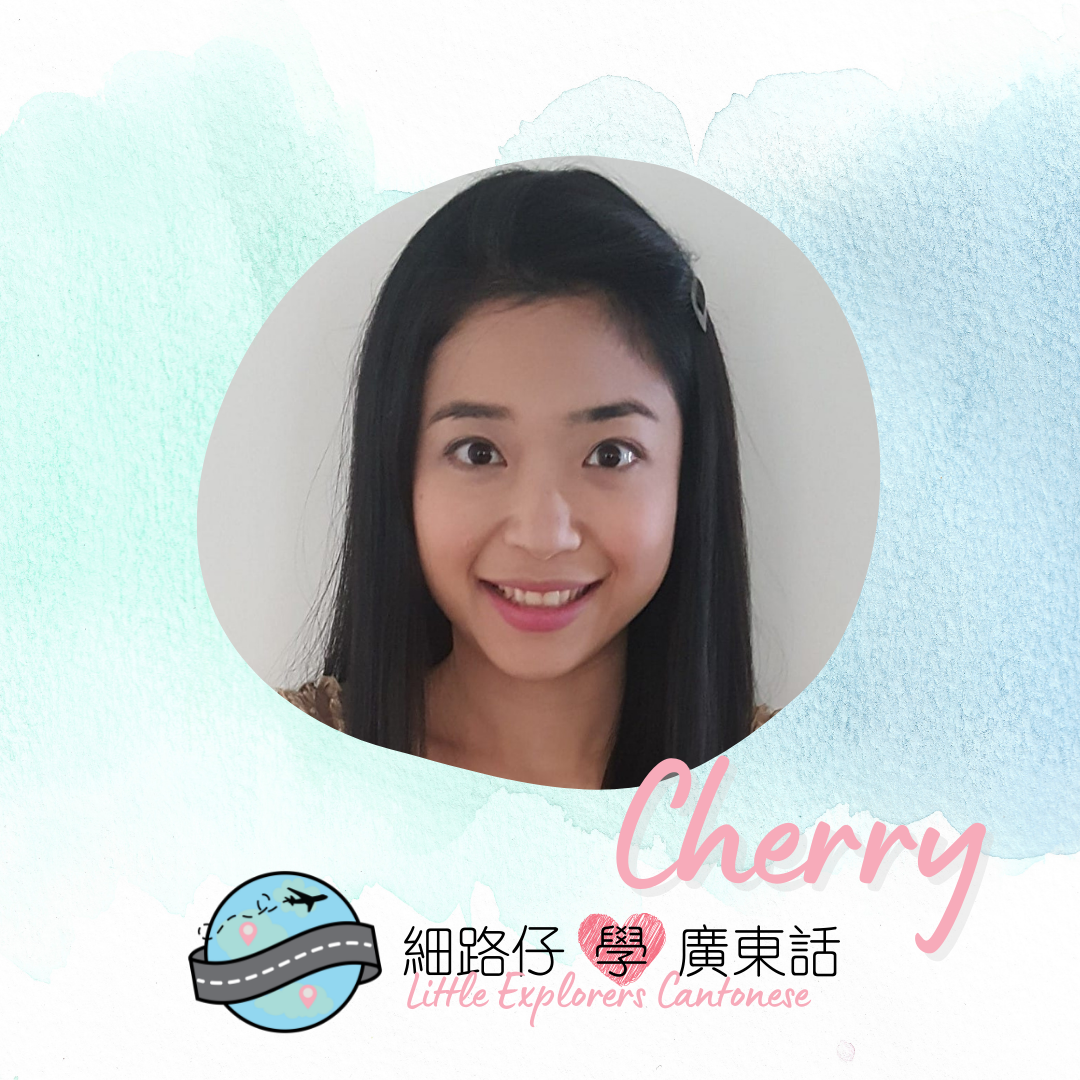 Cherry is an Early Childhood Educator and a PhD student in the Faculty of Education at York University. She is also a contract faculty in the School of Early Childhood Studies at Ryerson University. Her areas of research and teaching include inclusion and equity, visual arts, literacy, understanding children's behaviours, and engaging children virtually.
Cherry loves exploring art materials and create works that speak my mind. The media that she works with include acrylic paint, watercolour, pencil, coloured pencils, and the Popcorn is a paper sculpture. She strongly believe that children can express their creativity and communicate through their artwork. She look forward to making art with your children and supporting them to reach their full potential.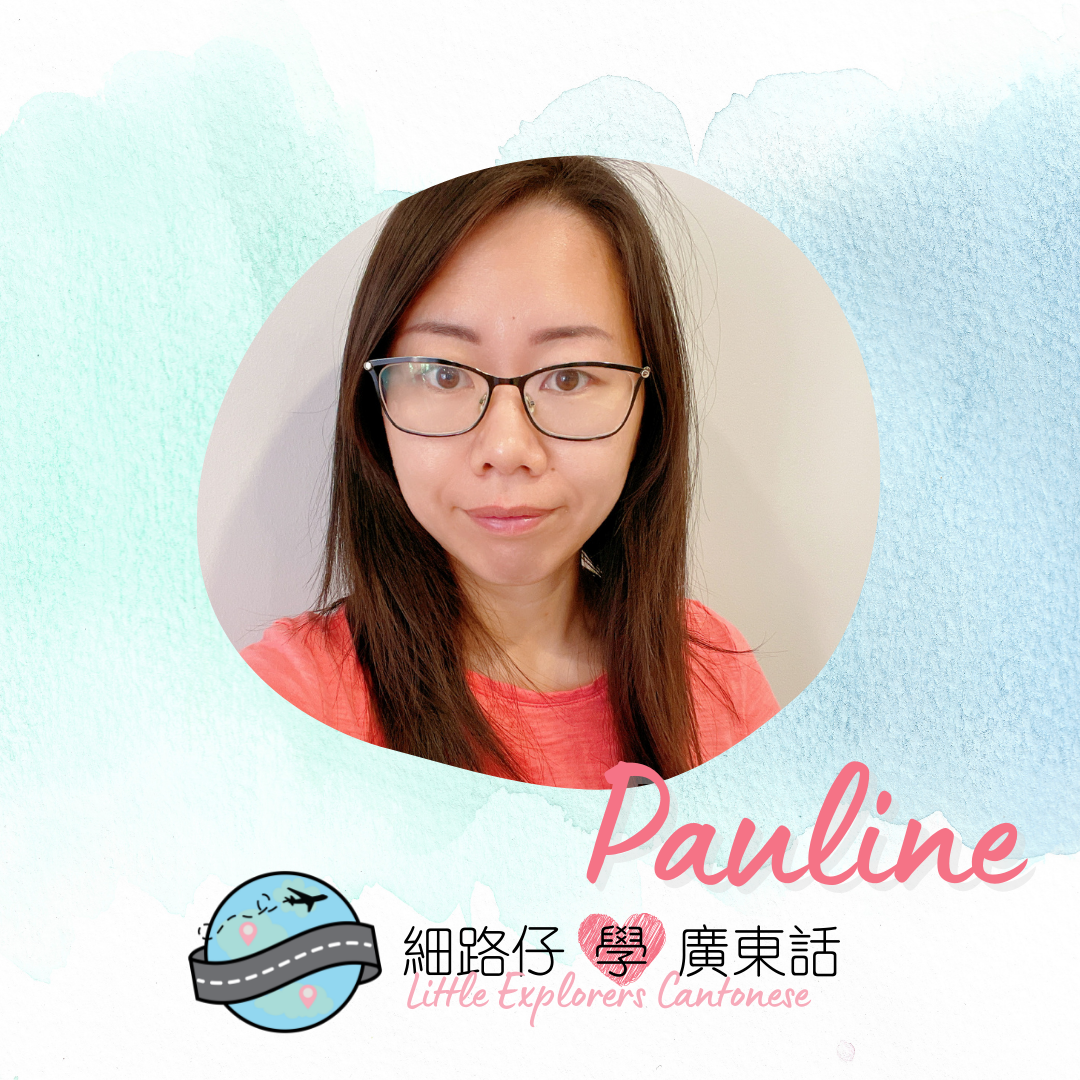 Pauline 老師
Sweet Note Learning

Pauline is a certified teacher in Ontario with a BSc and a BEd. She is also a Cantonese-learner. Using her education background and love for learning, her children and her have been exploring fun ways to learn a new language. As a learner, she understands the struggles that second or more generation face when passing on a language that is not their native. She enjoys reading and crafting with her children. She believes when we have fun while we are learning, we will create lasting memories and motivation to continue our learning journey.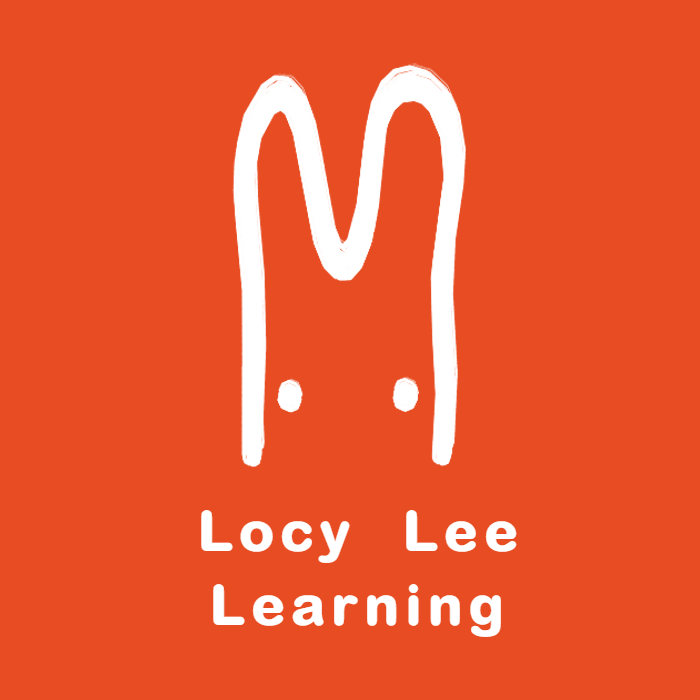 Dorothy 老師
Locy Lee Learning

Dorothy has a Masters in Composition from City University, London, and a B.Mus (Hons) Music. She is currently completing her certificate in the Kodaly Concept of Music Education from the British Kodály Academy. She's also won various awards in Music. She teaches piano, music classes, conversation classes, etc.