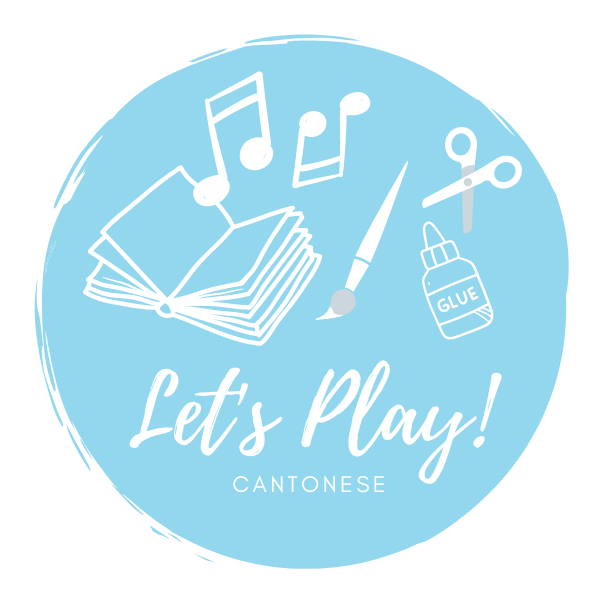 Ready. Set. Learn Cantonese!

Learning Cantonese is fun! Come join us for songs, art and stories in Cantonese. We have so much fun activities in store for your families. In this course, we focus on building listening skills and expanding vocabulary. We will also help build your little one's fine motor skills and let them express themselves creatively through art. All families are welcome! Whether you are just starting your language learning journey or have a Cantonese foundation already set, there is something to learn for all. Come join us!

This course includes:
► 16 pre-recorded video lessons
• 8 vocab and practice with Eveline
• 8 draw and chat with Cherry
► Activity booklet that includes 64 flashcards, activity sheets, craft templates, writing sheets, vocabulary list with English and Jyutping
► Digital games to practice vocabulary
► Support in our private Facebook community group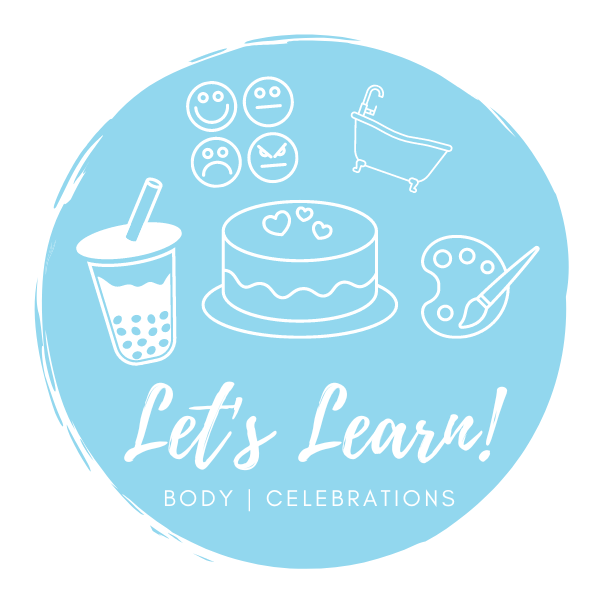 What does this term cover?
Let's explore every day themes and vocabulary. In our first month we will explore things related to our bodies such as emotions, senses, actions and bath time. In the second month of the course, we will explore colours, birthdays and desserts such as bubble tea and cakes.

This program features many of our families favourite lessons from the trial summer program of 2021. There is also new content! Cherry is coming back with brand new art lessons. There are also new songs, new stories and new crafts. Join us for unlimited access to these lessons and resources!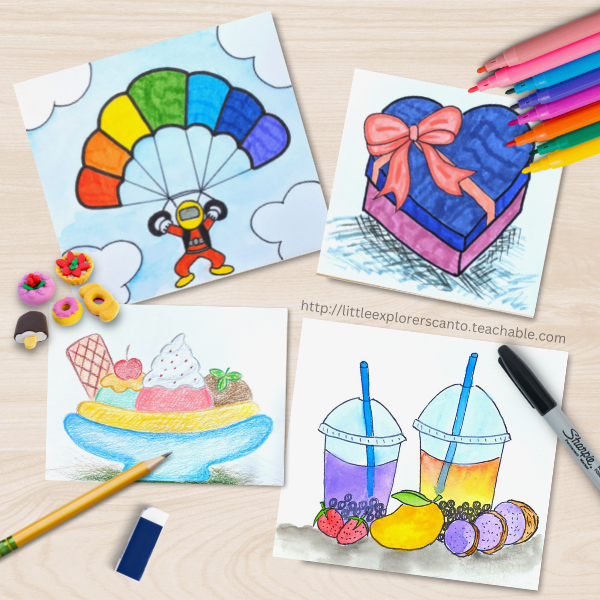 Art Lessons

Cherry has so many fun and also delicious art planned for her Draw and Chat lessons. We will explore facial expressions, body movements, and colours. There's even potty humour. Cherry will use pencil crayons, markers and watercolour paints during this session.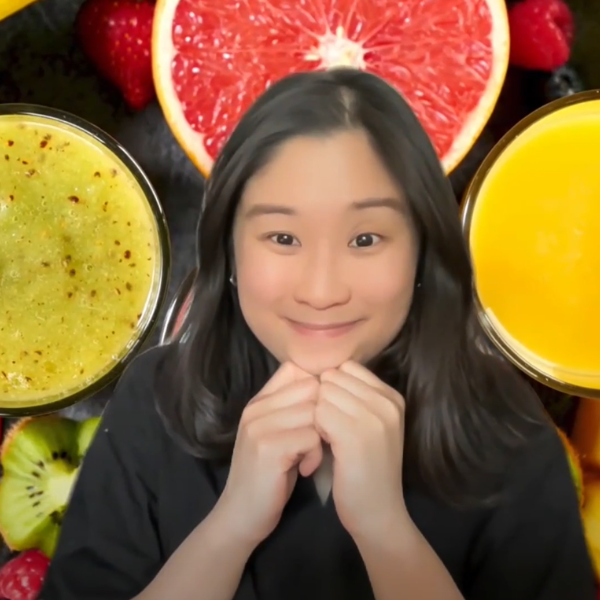 Sing Songs

Eveline and Dorothy continue to share their fun self-composed music. Come and have fun bouncing around like popping popcorn and also relax with a soothing bath song. Eveline will also be singing some traditional Cantonese nursery rhymes and some popular songs from Miss Ka Foo.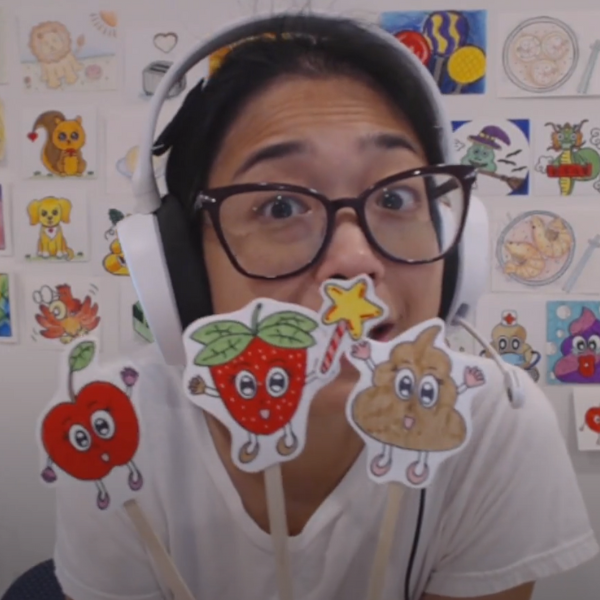 Story Time
Cherry has made a permanent story segment for our program. Each month she will release a new chapter of her series. Join us on Cherry's adventures. Each week features a theme related story. There are many fun stories to listen and learn to.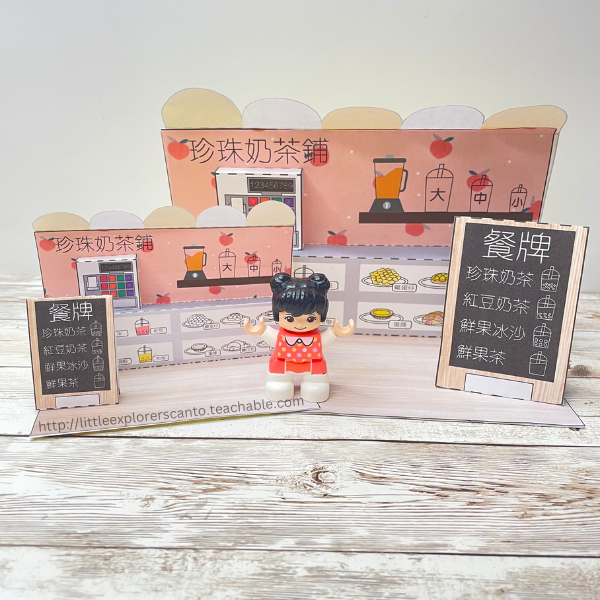 Activities and Crafts

There are a variety of fun activities and crafts planned for this term. We will look at the radicals of common action words and match the radicals correctly to form a word. We will have fun with look and find activities as well as creating fun new crafts together with Pauline.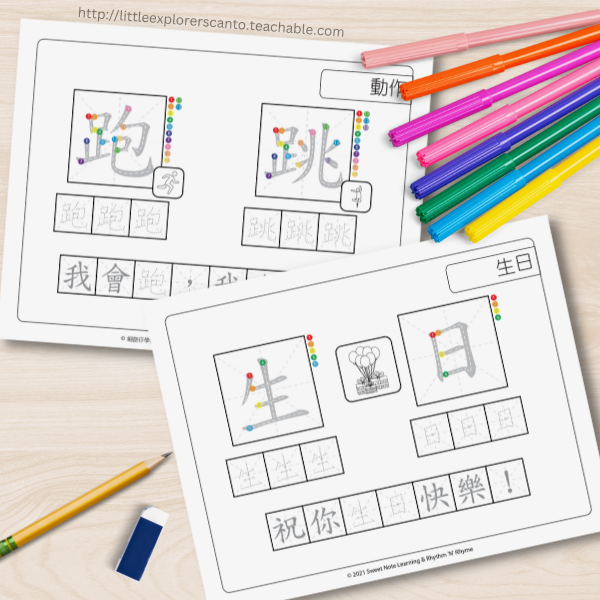 Traditional Writing
Eveline will introduce two characters for each Vocab and Practice lesson. These vocab will directly relate to the theme of each lesson. We will learn how to write the characters with the correct stroke order. We will also see the character use in a sentence. Children can practice reading and can trace the characters in the sentence.

Available in days

days after you enroll

Our Body
Available in days

days after you enroll

Celebration