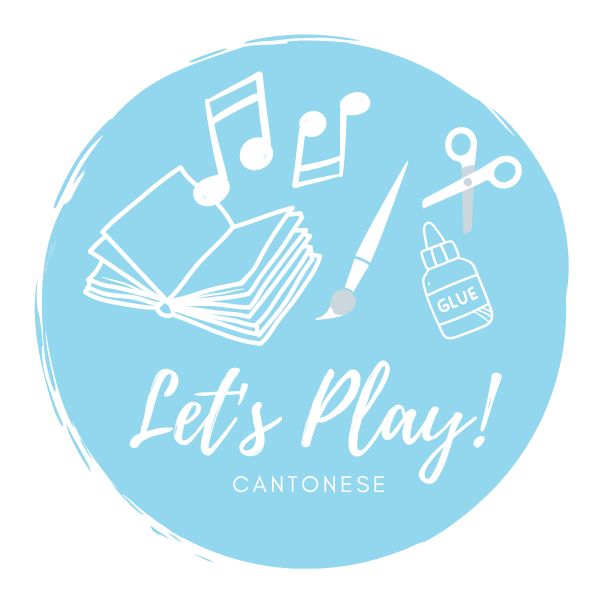 Ready. Set. Learn Cantonese!

Learning Cantonese is fun! Come join us for songs, art and stories in Cantonese. We have so much fun activities in store for your families. In this course, we focus on building listening skills and expanding vocabulary. We will also help build your little one's fine motor skills and let them express themselves creatively through art. All families are welcome! Whether you are just starting your language learning journey or have a Cantonese foundation already set, there is something to learn for all. Come join us!



This course includes:

► 24 pre-recorded video lessons*
• 12 vocab and practice with Eveline
• 12 draw and chat with Cherry
► Activity booklet that includes 96 flashcards, activity sheets, craft templates, writing sheets, vocabulary list with English and Jyutping
► Digital games to practice vocabulary
► Support in our private Facebook community group
*Content will be uploaded each month. All lessons and learning materials for the course will be uploaded and complete by July 2023 to make a total of 24 video lessons.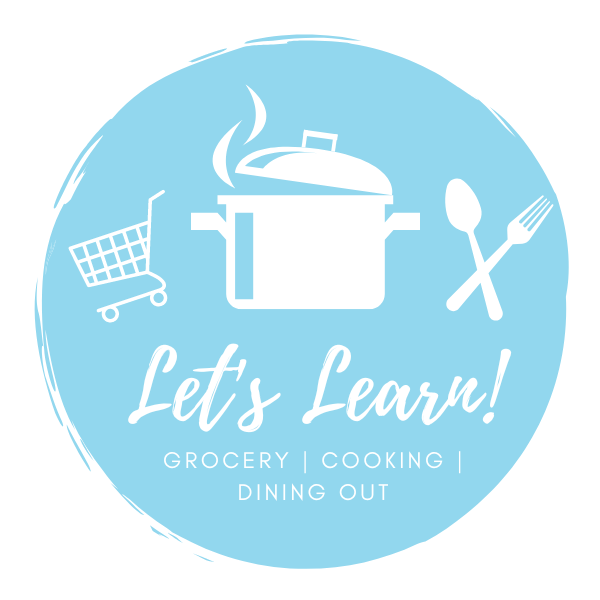 What does this term cover?

This term 細路仔學廣東話, Little Explorers Cantonese team will be exploring our favourite topic, FOOD! We will start the term at the grocery store and learn about the different food groups. We will learn about essential phrases to get you through the store from locating foods on a shopping list to checking out.
Then we will explore some delicious Chinese dishes. We will learn some essential ingredients in Chinese cooking as well as the steps and actions needed to make these dishes. Come cook with us (parent supervision required) or just have fun watching and learning how these ingredients can turn into something so delicious.
Finally, we will explore dining out at restaurants. Learn how to get a table and how to order your own food at a Chinese restaurant. There are many fun activities and songs planned for this term. Come join us!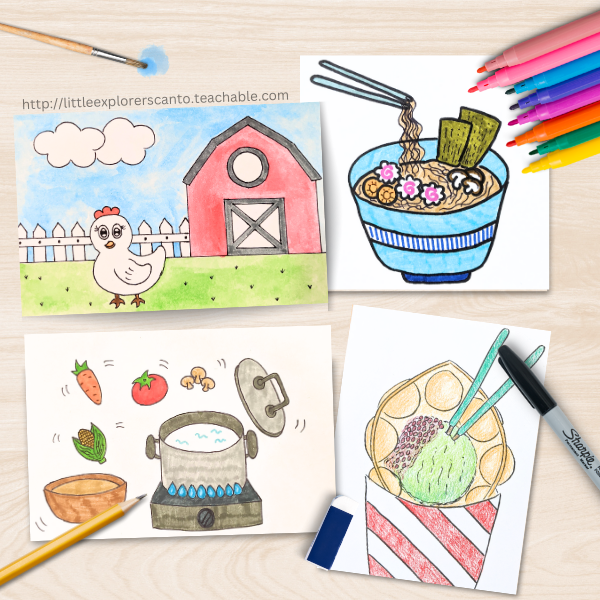 Art Lessons
Cherry has so many fun and also delicious art planned for her Draw and Chat lessons. Cherry will use pencil crayons, markers and watercolour paints during this session.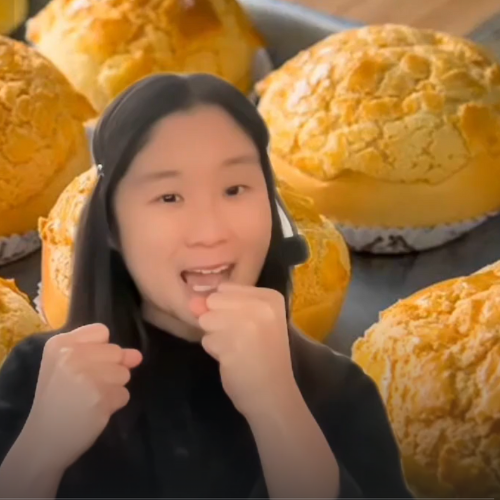 Sing Songs
Eveline and Dorothy continue to share their fun self-composed music. Come and have fun singing songs about our grocery shopping and our favourite foods.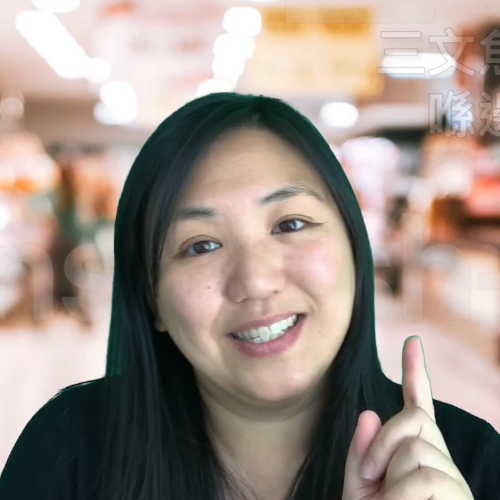 Real Life Examples

Eveline and friends will be taking us on a trip to the grocery store. Will they be able to find everything she needs? She also has some fun recipes planned for us.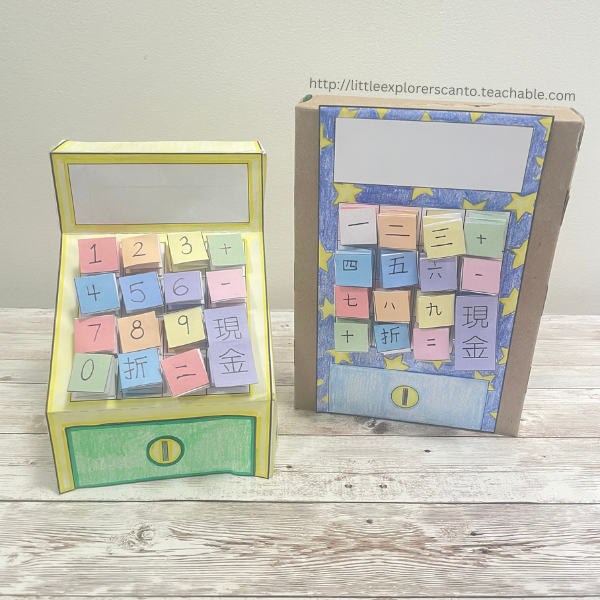 Activities and Crafts
There are a variety of fun activities and crafts planned for this term. Have fun solving secret messages and mazes, and also building some craft toys. We will have lots of hands-on learning when we start cooking in the kitchen.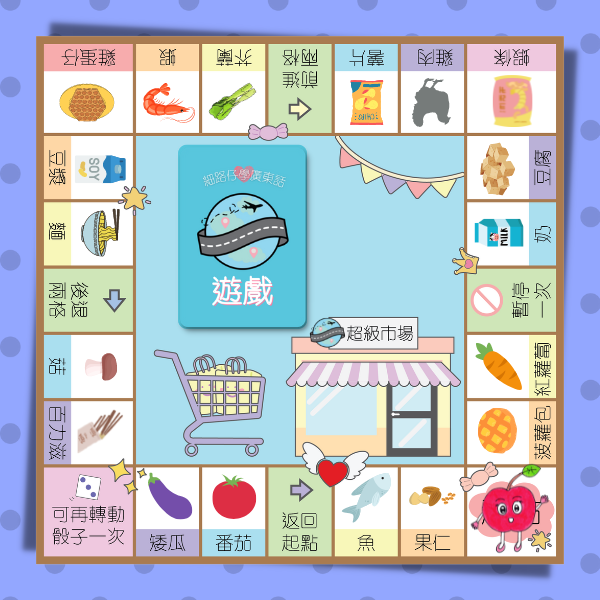 Games

Each lesson will be accompanied by fun digital games to practice character recognition of the vocabulary covered in the lessons. Eveline will also play some simple board games in the lessons. Board game templates will be provided so that your child can play these games at home with family.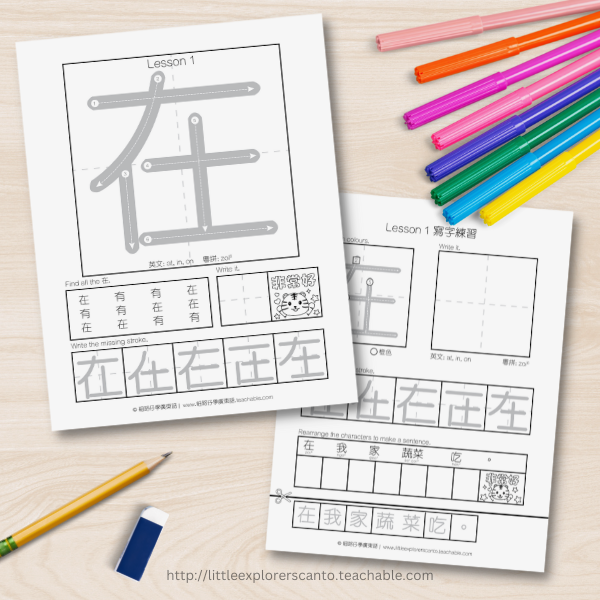 Traditional Writing
This term we will continue to provide two levels of writing worksheets. Level 1 will focus on character recognition and stroke order. Level 2 will start to explore radicals, reading previously introduced characters and arranging words in the correct order to create a complete sentence.